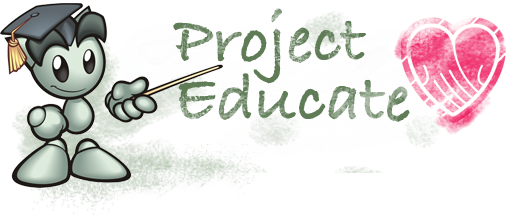 In this article we are going to talk to the amazing ~
LisaToms
and probe her mind to see what drives her to make such amazing things!
Hello! Have you always been a crafty person? Or has this passion taken you later on in life?
Hello! I can assure I've always loved crafts. I think it's because I've always loved toys ( or in general three-dimensional figures) and when I was a child I was very demanding with my toys. I was never completely satisfied with the quality of mass produced ones so I would have liked to design my own. It's for this reason I entered the world of crafts. I started sewing little simple plushies and sculpting little figures out of plasticine, but I hadn't the appropriate materials so I couldn't made anything seriously. This was a bit frustrating so I left it for a while.
I returned to this passion last year, when I found very good materials ( here in Spain can be a little hard to find some good craft supplies, so internet can be a big help haha)
What made you delve into the more fantasy type creatures you make?
First of all I have to say I've always liked fantasy and mythological creatures.
I think that one of the things I like more of making dolls is I have the chance to create something from nothing, whatever it is, so it's ever more exciting to create something that doesn't exist, different to the reality. You're totally free to imagine and create, and it's funny to invent new creatures.
Do you make your living off your dolls? If you do, what are some problems you face?
For now, I'm not living off my dolls because I'm also studying so I haven't enough time ( and this dolls require a lot of hours and dedication), but I'm selling them to cover some expenses.
One difficulty is that here in Spain there isn't so much interest in these kind of dolls so I have to sell them out, and the main difficulty I found of selling to all the world are currency conversion ( because I'm selling them in my currency, the euro, but for a people who pay in dollars, for example, is more expensive, so this can be a problem for the buyers).
Do you draw out your designs before you make them, or do you just dive in and do it freehand?
Sometimes I make them freehand depending if I feel inspired and I want to give free rein to the imagination ( for example the Little Forest Spirit was the result of improvisation). Other times I made them out of a sketch. I also like this last way because it can be difficult making three-dimensional a drawing so it's like a kind of challenge ( and I love sculpture challenges!)
On average how long does it take to make a doll?
It's very difficult to say, because this depends on many things ( like creature complexity , if it's casted in resin or hand- sculpted, body pattern...) and I've never counted the exact hours. I think a hand-sculpted medium complexity one can take me between 25-35 hours.
Do you sometimes find it hard to part with the dolls you create?
Sometimes yes, specially with hand-sculpted ones because they are "one of a kind" and it's sad thinking you won't see them again. But it's only at first because I think they will be fine in their new homes.
Which is your personal favourite out of your gallery?
What a difficult question! I like all the dolls I've made because I don't consider them finished if I am not satisfied with the result. But, I have a special attachment to Tikaani, because I put especially love and effort in creating him, so I can say it's one of my personal favourites so far!
What exciting thing have you got coming up? Or are they top secret?
I'll have some exciting projects coming up this summer. One of them is I'm going to make more molded ( casted in resin) dolls, this time realistic animals like wolves, felines ( like cougars, lions, tigers...) foxes, etc ( they will be realistic, but I'm going to add some features to make some more fantastic, like wings, horns and strange colors). I'll try to make some of them for more affordable prices.
The other project it's a bit secret but I can say that will be related to animals and bjd dolls…
What advice would you give to someone just starting out making toys/dolls?
Well, I would advise that if you like making dolls, to put much effort and love in making every detail. To experiment to find the way that is most comfortable to work for you, and trying to find your own style! (This is very important when you make art because it's what makes you different from other doll makers, and can make you succeed).
Not to get discouraged when something doesn't turns out well, because it's the best way to learn ( I myself have failed some times!), and specially working a lot.
What is the best thing about making dolls?
Personally, I love sculpting so it's one of the best things for me. The other ( like I said in another question) it's the chance to create amazing creatures, to convert something from your imagination to something real you can touch and play with, like a doll.
Thank you so much ~
LisaToms
!